Guido de Melo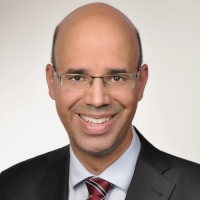 e-mail: guido.de-melo "at" alumni.uni-ulm.de
public key, fingerprint: EAB6 3850 9572 87E3 59DE 2CDA E18B 2E47 A306 5179
www: http://guido.demelo.de/
Ich bin Doktor der Informatik und arbeite in Nürnberg. Ich berate hauptsächlich große Kunden zur Modellierung und Umsetzung ihrer Prozesse, zu Anforderungsanalyse und teils zu Software Architektur bzw. EAM.
In meiner Freizeit dreht sich einiges um Japan, denn in meinem Freundeskreis sind einige Japaner (ich spreche auch Japanisch). Bücher, Comics und Filme füllen meine übrigen Abende.
I'm a PhD of computer science based in Nuremberg, Germany. I am consulting mainly large clients on modeling their processes, requirements analysis, and also on software architecture and EAM.
Japan-related topics cover a lot of my spare time since I have many japanese speaking friends (I'm also a speaker of the language). Books, comics and films keep me busy on the rest of my evenings.
Do you want to know more?
Find me on »LinkedIn or »Xing. I'm an »OMG certified professional and here's some stuff on »Github: Code, LaTeX-Templates.
Blogging/Writing
2016
Sicherheit - Chatten mit Signal
Buch: Der erste Weltkrieg
Web - Kleines Build-Skript für statische Webseiten
32C3 - Ein Abgrund von Landesverrat
Web - Gegen Bloat und für mehr Inhalt
Buchrezension Adel Abdel-Latif: Quick & Dirty: Die geheimen Strategien und Taktiken des Verhandlungsprofis
2015
Outlaw Star Anime